I did the
My favourite daytime scent
and I have now decided to write about my favourite evening scent (although it's a bit trickier than just day and night). During the day I love to smell fresh and uncomplicated, but during the (fancy) evening I don't mind a heavier and more sophisticated scent.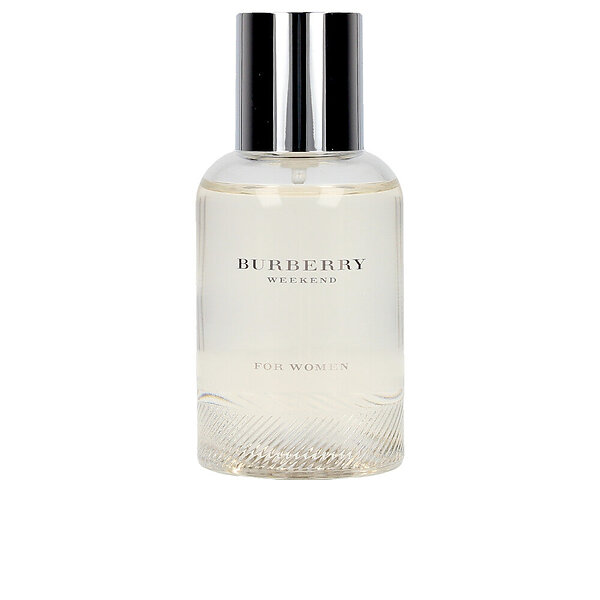 Although Burberry isn't typically as hyped as other high end brands it is certainly not forgotten about - in fact it has its own clientele that will never abandon the sweet hills of Burberry (
where did that come from?
). My favourite evening scent is called "
Weekend
" and I got it from my mum one day since she wasn't using it, when I finally checked the price (
err, today?
) I found off their
site
that the 50 ml bottle costs £38 (and most likely a lot more where I am).
The description says that the scent is sheer with top notes of tangerine, tree sap and Reseda plant, heart notes of wild rose, peach blossom, iris and hyacinth together with a subtle splash of nectarine with a finish low note-touch consisting of cedar wood and sandalwood.
I love how this smells on me, while the scent is rather "heavy" (as most
perfumes
are) it is still very fresh, in my mind it's quite luxe which I love about it. I don't use this too often and will usually whip it out for a nicer occasion (such as a fancy dinner or when I want to make a good first impression).
---
Perfume is an item that will last you for a long time (if not overused), and with a lovely bottle they can make up for part of the decoration in your home.